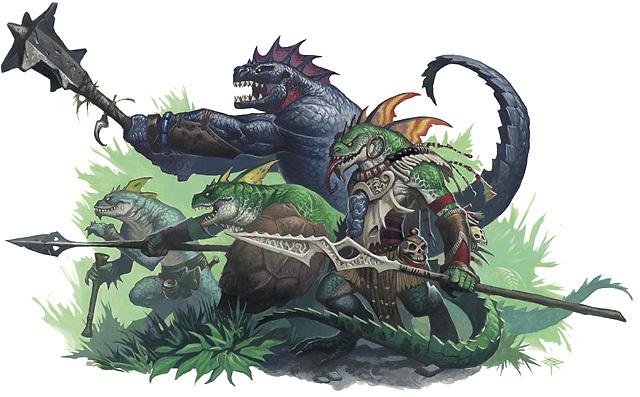 -----
Language Analog:
 Lizardfolk speak dialects of the
monster language Draconic
, which has no real-world analog.
Inspiration:
 Traditional lizardfolk from the various editions of D&D.
Lizardfolk, in BD&D, are just a monster.  I had not considered their overall place in the world when I made them the inhabitants of the Temple of Akhnaphar.  Their presentation in that adventure is "explained" here.  
They are presented as a playable race in 5th edition in Volo's Guide to Monsters. As lizardfolk are rare

,

lizardfolk player characters are very rare.
 -----
Tainted Counterpart:
  Troglodytes
Temperamental Association:
  TBD
Names (Any Gender):
  See naming conventions in
Volo's Guide to Monsters
.